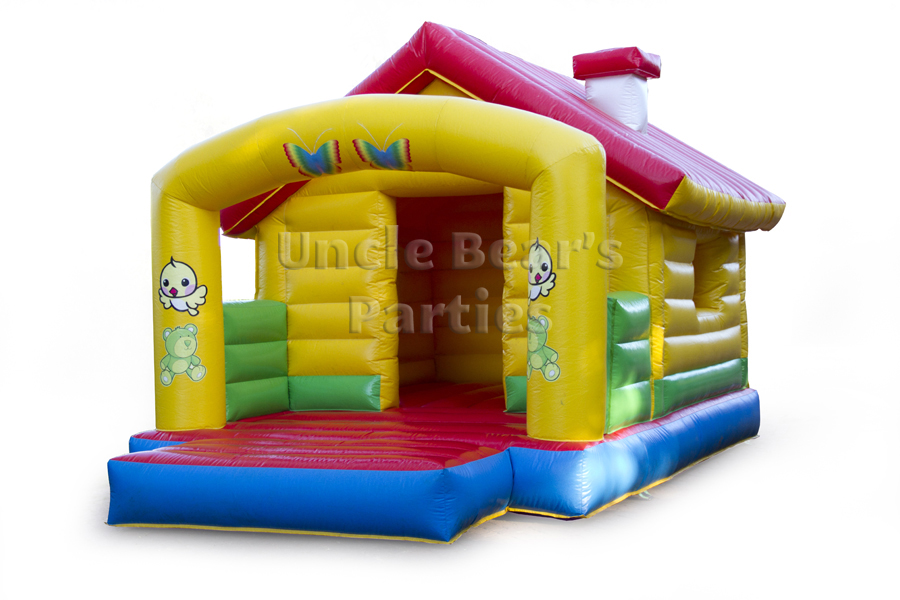 Bears House Castle is a great addition to any party and most importantly the kids LOVE IT! Bears House Castle is a wonderful mini home, complete with a roof – to protect the kids from the sun, two windows – for the parents to peep through and a door leading to its very own verandah.
The jumping castle needs a power source and must be plugged directly into the wall.(no adapters) Bears House Castle comes with a fan and a +/- 20mt extension cable.
The delivery, set-up and collection are all included in the price.
[arrow-6]
[/arrow-6]