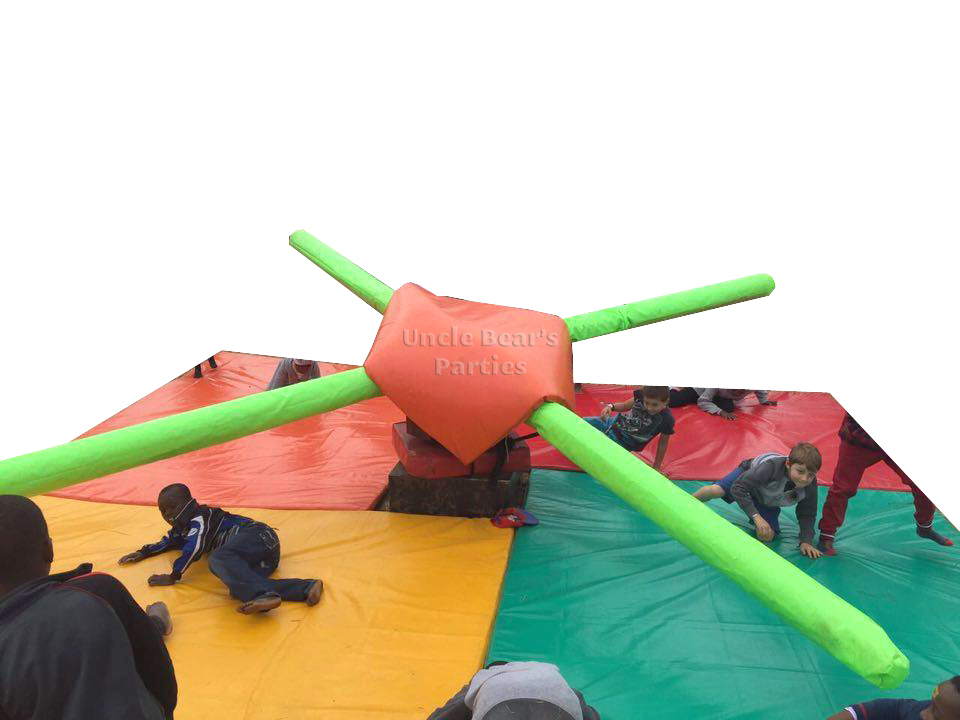 Wipe-out is a fantastic, energetic game standing in one spot, you need to jump over or dunk under the rotating green arms, if they touch you, you are out!
The wipe-out machine is a great activity for any event i.e. team building, birthday parties, bachelor parties, fun-days and fundraisers.
It takes a maximum of about 8 people at one time.
With a unique control system the speed and rotation movement can be varied from fast to slow, so the game is constantly changing and can be adapted for any age group.
The wipe-out machine comes with an operator and a +/-20mt extension cable.
A delivery setup and collection all included.
[arrow-6]
$ – 3 hours
$ – 5 hours
operator
max of 8 people at one time
[/arrow-6]