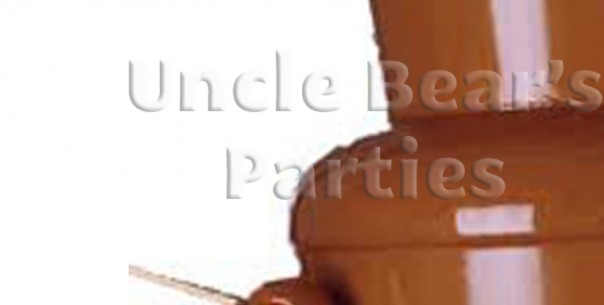 This Chocolate Fountain is a chocoholics dream! The chocolate fountain comes with 1kg of decadent creamy ready melted chocolate. The 3 tier display is truly spectacular!
The Chocolate Fountain must be set up out of the wind and or cold.
Please note that the chocolate fountain does not melt chocolate!
The chocolate fountain can be very messy with people dipping things in and out of the fountain. Please ensure you have a plastic sheet over your tablecloth.
1kg Ready Melted Chocolate supplied
Delivery not included unless inflatable on order